In this article:
Deployment Requirements
Update your device firmware and network information if required (details below).
Register your device with Myriota Device Manager before deployment
Ensure batteries are fully charged and inserted correctly
Deploy with a clear sky view, with the antenna pointing towards the sky; elevate where required
Avoid metal and concrete mounting surfaces
Do not deploy indoors
Avoid strong sources of RF and electrical interference such as radio devices and high voltage equipment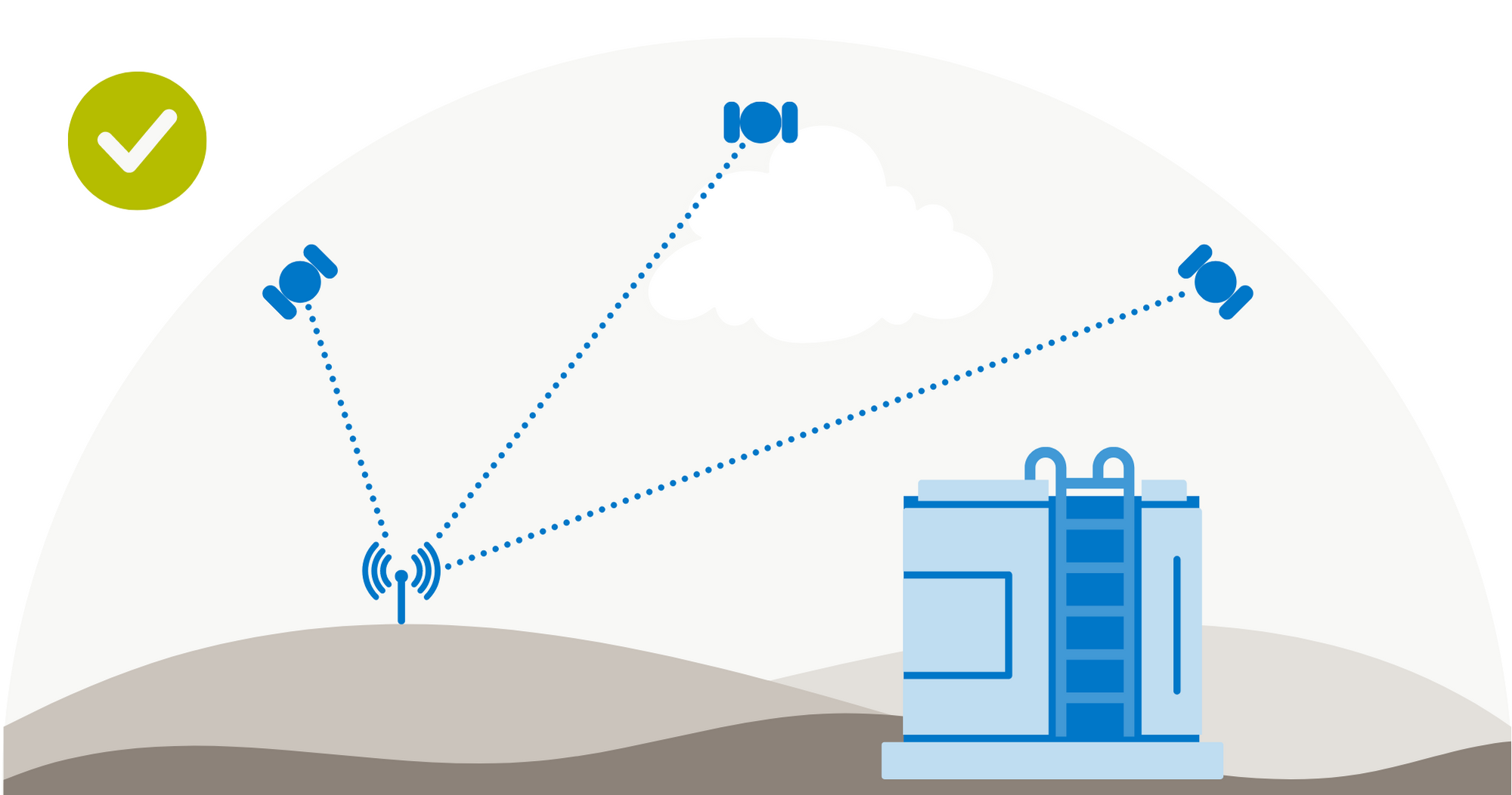 If you are using the Sense&Locate, or a similar device using AA batteries, Lithium batteries are required for best results. Device performance will be significantly degraded if alkaline batteries are used.
For mounting instructions specific to your Myriota device, see the Sense&Locate User Guide and the Dev Kit User Guide.
Clear Sky View Explained
The diagrams below show good and bad deployment scenarios.
Structures made from metal, brick and concrete materials may block transmission completely.
Direct overhead signals have lower gain.
Trees may block signals intermittently.
Elevate the device to provide a clear sky view.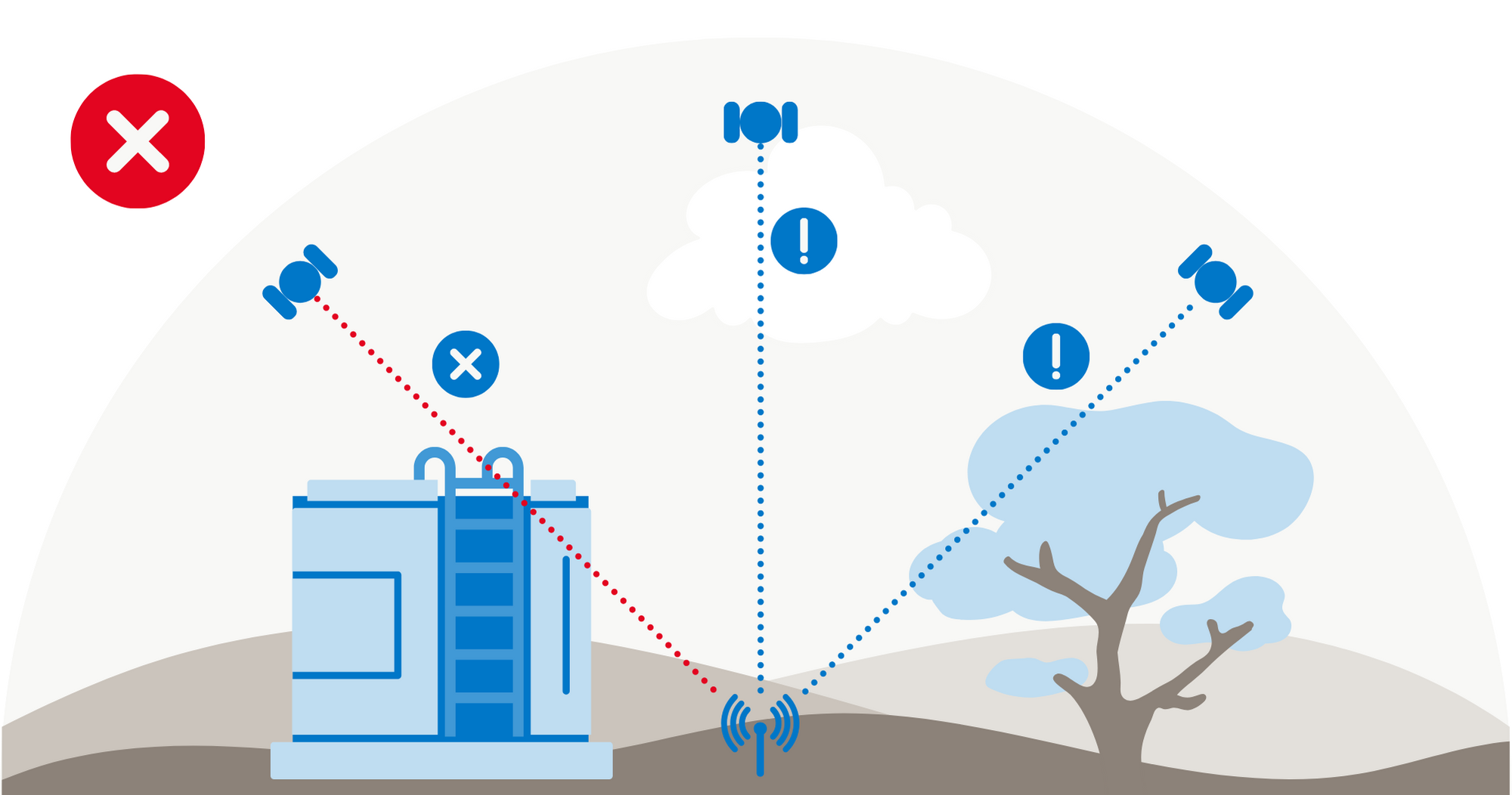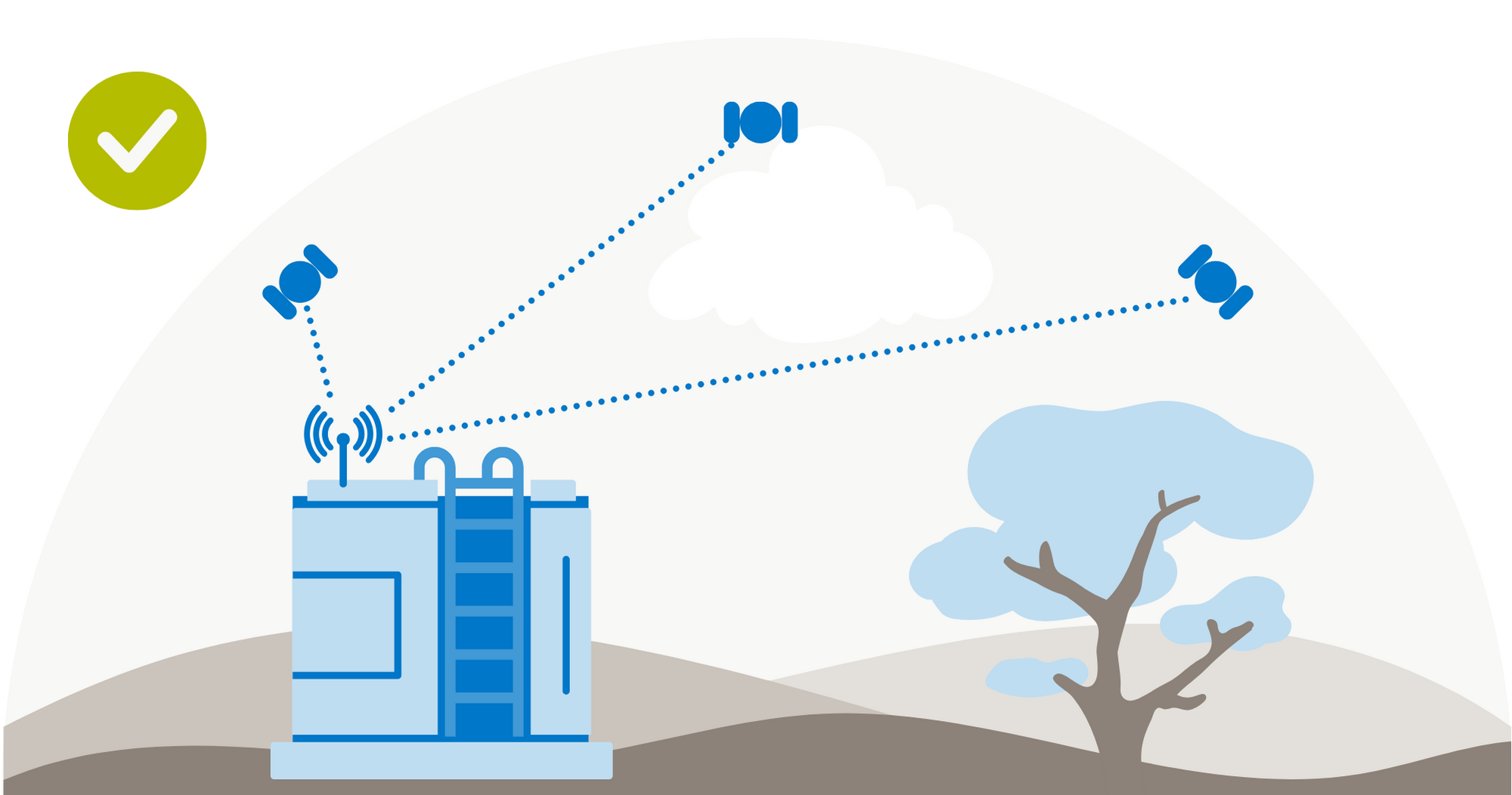 Myriota devices perform best with a clear sky view from horizon to horizon. Satellites may pass overhead at any angle; some passes may be directly overhead, others may be lower toward the horizon. Myriota devices contain an orbital model of the Myriota Network. They 'know' when and where satellites will pass in line of sight and time their message transmissions to ensure the best chance of success.
Devices may still function when placed in less than ideal deployment scenarios but their performance may be degraded as satellite passes in the direction of the obstruction will be blocked. If a device must be placed near a structure it is best to mount it in an elevated position.
The antenna on Myriota devices are tuned for the widest possible range of transmission angles. The gain, or strength, of signals transmitted directly upward from the antenna is weakest. Many successful transmissions are received when satellites pass directly overhead but it is best to provide clear sky view to as much of the horizon as possible.
Technical details about how Myriota device antenna are tuned can be found in the Antenna Design Guide.
Firmware & Network Information Updates
All Myriota devices must have firmware loaded before deployment. For details about programming your device see the Myriota Developer Site:
Up-to-date network information at the time of deployment is important to ensure the best performance of Myriota devices. If it has been more than 2 weeks since your device firmware was updated, follow the steps in the Update Network Information guide before deployment.
Check Your Deployment With Device Manager
Myriota Device Manager allows you to check your device performance post-deployment. You can view statistics about your transmit and receive performance, message count, last message time, average daily messages, and more.
Detailed information about receive performance can be found in the Downlink article.